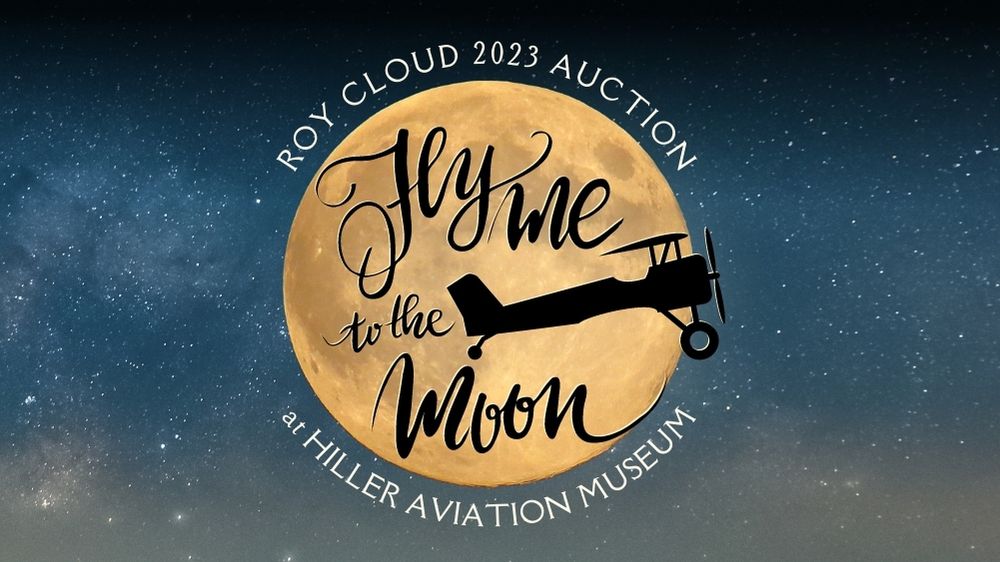 Sat, March 11, 7-11 pm | Hiller Aviation Museum, San Carlos
It's Roy Cloud PTO's most important fundraising event of the year! Join our community for a fabulous evening and help our school soar to new heights!
Early bird tickets are on sale now! Get yours before the price increases on 2/14!
Don't miss the party of the year! This year's auction is sure to make your school pride take flight! Book your babysitter and purchase your tickets today before they sell out!
The evening will include:
⚡ Cocktails & Silent Auction
⚡ Dinner, Live Auction & Fund-a-Need
⚡ Dessert Dash & Dancing
⚡ LIVE BAND Sponsored by Automatic Door Systems, Inc.
2023 Fund-a-Need: Roy Cloud Library & Literacy Lift
Support the PTO's 2023 fund-a-need project benefitting every K-8 student at our school! Learn more about the Roy Cloud Library & Literacy Lift project with our 2023 Fund-a-Need Overview
Can't attend the auction? Donate to the Fund-a-Need anyway!
Roy Cloud Auction FAQ:
When is the auction?
The auction will take place on March 11, 2023 at Hiller Aviation Museum in San Carlos.
Where do I get tickets?
Tickets are on sale now until they sell out. Early Bird Tickets are $150 each and the price goes up to $175 on 2/14/23.
What COVID safety protocols are in place?
The Roy Cloud auction is considered a private event and will follow CDPH guidelines for private events.
Is the auction indoors or outdoors?
Hiller Aviation Museum is a large indoor event venue in San Carlos.
Who attends the auction?
The Roy Cloud auction is a wonderful adults-only event for our entire community. Attendees usually include parents and guardians, adult family members, Roy Cloud teachers and staff, and other community members involved with our school.
Can I buy catalog items without attending or purchasing tickets?
Some items in the catalog may be available for presale before the auction. Please check the online catalog once it's released to see which items are available for immediate purchase. After the auction, some unsold items, parent-hosted parties, and teacher-hosted events may be available for purchase.
What do people wear?
There is no official dress code, but cocktail attire is appropriate. This year's auction theme is Sinatra-inspired with "Fly Me to the Moon" and there will be a live band. Retro cocktail attire is highly encouraged! View our Auction Attire Inspiration mood board for some ideas.
What happens at the auction?
Upon arrival you will be given a unique bidder number to be used for both the silent and live auction
During the cocktail hour, there is an opportunity to buy raffle tickets and bid on silent auction items, including parties, camps, and teacher sponsored activities
Guests are seated at their table for dinner and the live auction begins after the main course
An auctioneer runs the live auction with about 10-15 items such as a stay at an apartment in Paris, a Tahoe home, the auction winner parking spaces in the Jefferson and Red Oak lots, Principal for a Day and more
The live auction culminates with the Fund-a-Need. See more about this year's Fund-a-Need
After the live auction, there is a Dessert Dash, where the table with the highest bid gets the first choice from the amazing dessert table that has desserts donated from parents and local bakeries
And we finish off the night with music from a LIVE BAND and dancing
When will I be able to view the auction catalog?
The auction catalog will be available within two weeks of the auction.
Who do I contact with questions?
Please contact [email protected] for questions or information.