The Roy Cloud School Parent Teacher Organization (PTO) is looking forward to another successful year working with our administration, Principal, Ms. Diane Prystas and Assistant Principal, Ms. Kristy Jackson and our amazing parental community. We are committed to providing excellent public education for our students!
Our important enrichment programs are much loved by our children and will not exist without continued parent donations. Many people may think they are supported by the school district but they are not. 

These programs depend on your financial support. We are asking each family to contribute their fair share of $650 per student to the annual Direct Donation Campaign. These critical donations are a large part of what sets Roy Cloud apart from other schools and allows us to expose our children to a variety of subjects beyond just the core curriculum.  This a donation that goes directly back to supporting your child's education.
Want to give more?  Join the Lighting Circle with your generous donation of $1000 per student or $2000 for 2 or more students.  You'll receive special recognition on the Annual Donor List and will be invited to a cocktail party in October thanking you for your above and beyond support.  
Each year we have increasing participation from our community of wonderful families. This year, our goal is to have every family contribute to give whatever they can, big or small.
Our school relies on the engagement, generosity and direct support from our Roy Cloud families to enhance our children's education. 
Thank you again!
PTO Direct Donations Committee
Leanna Staben

Chair

Tanya Bachniak 

Carly Deneui

Julie Hamilton

Alison Oldford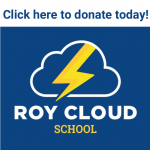 Click the button below to learn if your company will match your donation or volunteer time at school! It's a great way to double your donation to Roy Cloud!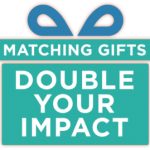 ---
Ways to give:
Online: Click the button above!
In Person or by Mail: Click to download the donor form here (English). Fill it out and mail or hand-deliver to the school office (address below).
En persona o por correo: haga clic para descargar el formulario de donante aquí (español). Rellene y envíe por correo o entregue personalmente a la oficina de la escuela (dirección a continuación).
Recurring Donation: Monthly recurring donation options are available using the link or form above.
Donation of Securities: Roy Cloud can now accept securities donations. This may provide significant tax advantages.
Corporate Gift Matching: Don't forget Corporate Gift Matching! Please email Tanya Bachniak at rccorpgiftmatching@gmail.com if you plan to submit your donation for matching.
Gifts to the Roy Cloud PTO are Tax Deductible
Tax ID 25-4393209
Roy Cloud School Parents Club (PTO)
3790 Red Oak Way
Redwood City, California 94061