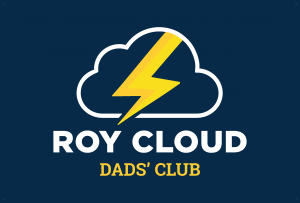 Calling All Dads!!! The Roy Cloud Dads' Club is a parent volunteer group dedicated to improving the school for our children by supporting programs, staff, parents, and students. We are dedicated to strengthening our community by bringing father figures together. The club creates its own educational and social events during the school year to advance these goals and to assist in fundraising for the PTO and benefit of the school.
Some of our plans for the year:
Monthly Dads' Club Meetups: This year we will continue a tradition of monthly social gatherings just for Dads. Some ideas include a bowling night, golf outing, pub crawl, etc.
Hands-On Science at Family Fest: Every Spring, we organize an expo of fun and engaging hands-on science experiments and activities during our Family Fest community event. It's a great opportunity to engage curious young minds and spark a love for science in Roy Cloud students!
Field of Dreams: Experience the Roy Cloud Dads' Club tradition and be a part of the family camp out on our very own field of dreams to celebrate the end of the school year. Event includes a grilled dinner prepared by the Dads' Club followed by a family-themed movie on a large outdoor screen with popcorn and other treats. Saturday morning awaken to enjoy a pancake breakfast, fresh fruit, hot coffee and juice prior to packing up camp and heading home.
Hike with Our Kids: Give mom some time off!! We will be organizing hikes just for Dads and kids – Moms are welcome if they really want to join – throughout the year, all over the area. Turn off your phones and get out in the woods with us.
And More!
Learn more by joining our email list here or feel free to reach out to Shane Bracken & Peter Clifford with any questions.