Looking for the latest news on district plans for the school year?
See the RCSD Superintendent's Reopening Roadmap
---
A Message from Our New PTO President:
Dear Parents,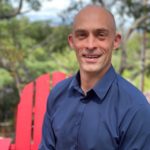 I am honored to be working with you this year as the new PTO president along with my fellow team members.   We've been working together for the past two months through the transition period and it is already very obvious that we have an outstanding board of highly motivated volunteers.  It goes without saying that this will be a challenging start to the school year and more challenges will undoubtedly arise throughout the fall and winter.  Rest assured, the PTO board will do everything we can to help the teachers and staff provide the best experience for our children.  I would also like to remind everyone that every family, new and existing, is already a member of the Roy Cloud PTO and there will be many ways to contribute throughout the school year.  Every bit helps and it is never too late to be more active.
We have increased the overall size of the board this year with very clear roles and responsibilities.  We are working on increasing our communication channels with our teachers and parents.  We have been in constant contact with our enrichment program vendors to prepare for a potential hybrid return-to- school model.   We are working to ensure that our budget commitments can be managed flexibly in response to any specific needs that may come up throughout the year.
The Roy Cloud community has always been a strong and resilient one and despite the uncertainty of the present situation, I expect nothing different this year.
Onward,
Ryan Flynn